News
We always work closely with you
---
---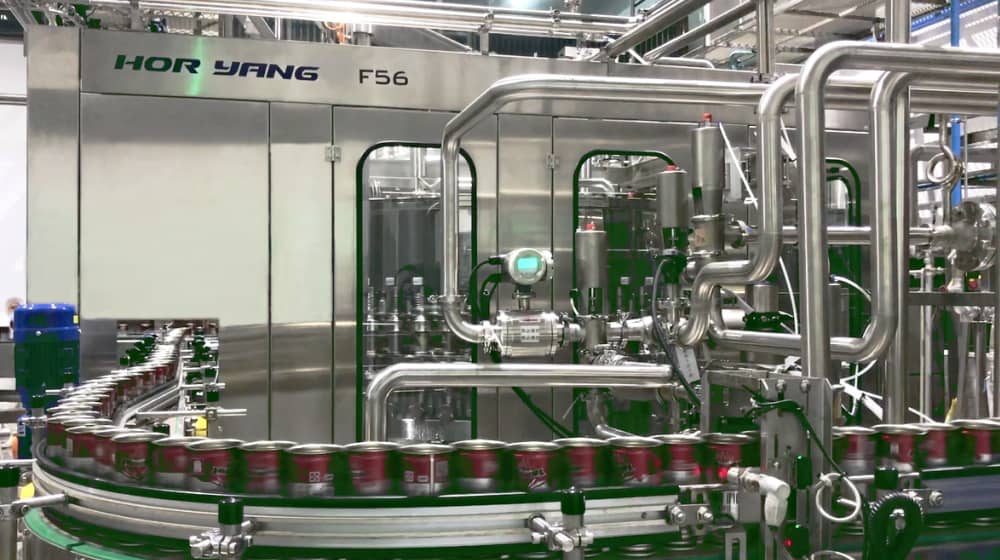 The new 800 cpm Can Filler and Seamer are installed for the production of canned coffee drinks in Taiwan
Taiwan's well-known coffee drinks company plans to launch the project of canned coffee production line in 2020. In the end, Horyang was selected as one of the equipment suppliers for the project, mainly responsible for the supply of can filling and seaming machines with a production capacity of 800 cans per minute. After initial program provision, technical discussions, and production assembly, the brand-new Horyang third-generation filling and seaming machines have finally successfully completed the on-site installation and commissioning, and is now officially put into production.
The filling and seaming machines of this project is Horyang latest third-generation model, and the maximum production capacity can reach 700-800 cans per minute depending on the product volume. In addition to adopting the stainless steel structure design that meets the hygienic standards of modern food and beverage production lines, the whole machine also has the functions of CIP, SIP, WIP (Wash-In-Place) and Steam Sterilization. In addition, the automatic function design such as automatic can height adjustment and automatic oil circulation and filtration system, etc., not only It provides the convenience for on-site operators and can greatly reduce the time and cost of daily maintenance.
Last, we would like to thank the customers for their affirmation and great effort of all relevant personnel of the project. After that, we will continue to provide the customer a full range of technical support and after-sales service. We hope that Horyang equipment can create the largest production efficiency and economic benefits for all customers.